Melksham, Calne and Chippenham Branch
of the
Wilts and Berks Canal Trust
This website is in the process of being updated .. use this link to go to the current home page.

Latest News
14th April 2018 : The canal restoration at Pewsham continues and we now have nearly a mile of navigable canal in water. The picture below shows our workboat beyond Double Bridge (the first time a boat has passed under this bridge in over 100 years).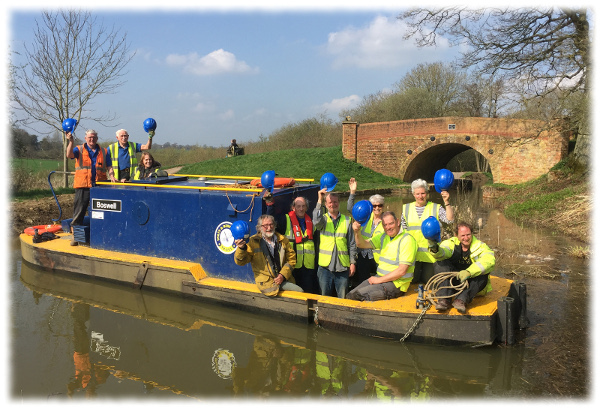 Also, on this date, our WheelyBoat "Mary Archard" was on offer to casual walkers for a trip along the whole stretch. Note: a WheelyBoat is equipped with a bow which can be lowered onto our slipway so wheelchair users and others with mobility issues can partake.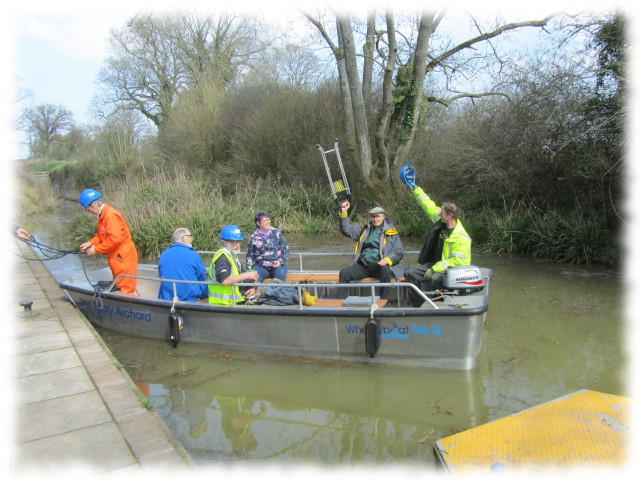 Further updates may be viewed on our Facebook page.